FERCAM Inbound Logistics
Controlled and Intelligent supply services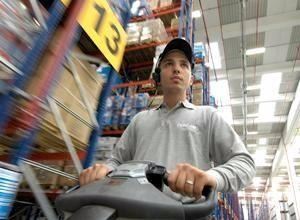 FERCAM offers a wide range of customised services to support the inbound logistic of our clients.
It's not only about the transport of products to the client's warehouse, but also other services like the restock of components in synchronisation with the production, the management of Value-added services like the support with customs procedures and the availability of our logistic centres for the deposit of goods.
Our competent IT department has developed the Tracking &Tracing system for the traceability of goods arriving from every part of the world and with every type of vehicle, to keep the client constantly informed.
FERCAM Warehouse Logistics
FERCAM: Warehousing services that you need
Thanks to widespread presence on the Italian territory and to our strong competence, FERCAM is the ideal partner to manage your warehouse logistic. With many
logistics centres
in Italy and strategic hubs in Europe (Barcelona, Rotterdam, Hamburg), FERCAM develops customised projects to meet the requirements of the clients, from smaller warehouses to bigger ones.
FERCAM logistics warehouses are constantly modernised and can therefore offer:
developed informatic systems to always propose the best solution to the clients.
I.T. competence to develop ad hoc EDI integrated solutions
access to warehouse data on the web platforms
new generation security systems
operative management systems to guarantee maximum efficiency
FERCAM Lead Logistics Services
A large company to match your supply chain
FERCAM acts as a lead logistics provider for its clients, offering multi specialised supply chain services all over Europe. FERCAM offers complete logistic solutions, tailor-made according to its clients needs in order to bring an added value to all the steps of the supply chain. A widespread and expert organisation that takes advantage of its knowledge of the territory and its market as well as of the expertise in this industry to offer an outstanding service.
FERCAM End-to-End Solutions
FERCAM expert advice for your supply chain
The direct control of all the steps of the supply chain guarantees an excellent and safe service, from advice to engineering and IT planning, through the transport and direct management of the deposit until the last step of distribution and returns management.
The customer service staff is always at your disposal, supported by brand new structures and a next-generation fleet of vehicles, thanks to the continuous investments.
Reverse Logistics: Managing Returns with FERCAM
An effective system for the reutilisation of products on the market
Returns management is one of the most delicate phases. A correct management of the reverse logistics allows the products to be put again on the market in short times. The correct definition of the flows, quality control, re-packing, and other additional services  make FERCAM the ideal partner to manage this critical process, that can offer great opportunities of development.