FERCAM: ditt leverantörsföretag
Sedan starten 1949 som en liten lokal transportör har FERCAM blivit en av de främsta logistikoperatörerna i Europa.

Genom att direkt kontrollera hela försörjningskedjan ger vi mervärde till våra kunders logistikbehov. Vår styrka ligger i förmågan att investera och anpassa sig flexibelt till företagens föränderliga behov. Entusiasmen och motivationen hos tusentals direkta och indirekta samarbetspartners, ett nätverk av kontakter i hela Europa och i Medelhavsområde. Banbrytande informationsteknologiska lösningar gör oss till ett solidt och pålitligt företag.
Ta reda på mer om FERCAM
Vår berättelse
När gränser blir möjligheter
Vår historia började 1949 i Bolzano. FERCAM föddes som ett företag för godstransporter på järnväg och lastbil och det är de transportmedel som gett företaget dess namn: FERrovia-CAMion (dvs Tåg-Lastbil på italienska). Strävan att integrera väg- och järnvägsverksamhet kom till tack vare insatserna från Eduard Baumgartner, en vägtransportör från Fié som tog över företaget 1963.

Från det ögonblicket har FERCAM sett en stor expansion och internationalisering, vilket har gjort det idag till en unik multispecialistoperatör samtidigt som den alltid har förblivit ett familjeföretag.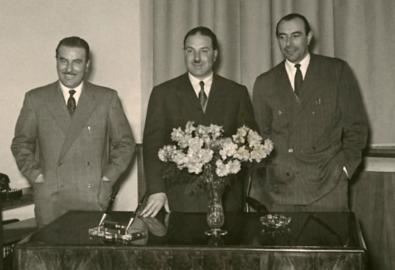 FERCAM railway shipping company is founded FERCAM (FER = ferrovia - CAM = camion)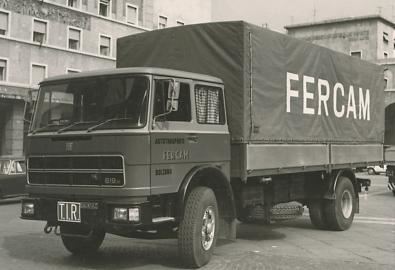 Road shipping begins
Company is purchased by Baumgartner family
Company fleet of 5 lorries: expansion of the fleet for international transports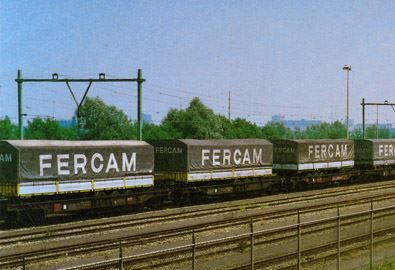 Start of Intermodal transport
First foreign branch (Munich, Germany)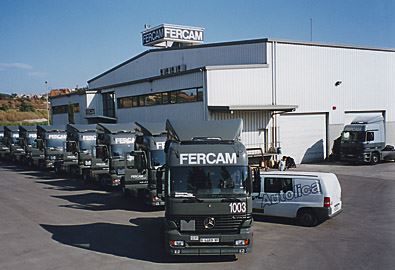 Network of branches expands europewide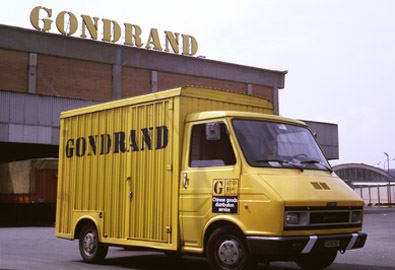 FERCAM acquires Gondrand S.N.T.
FERCAM takes over Gondrand groupage and logistics services
Acquisition of the Tradecor Company
Opening of the new headquarter in Bolzano
Integration of the warehouse logistics service
Introduction of Company Train
Opening of the first branch in Slovacchia
Acquisition of the Company Eurologistics Transport Bistrita (Romania)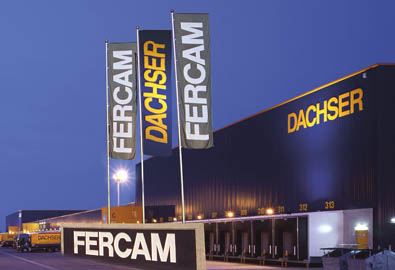 FERCAM begins its cooperation with Dachser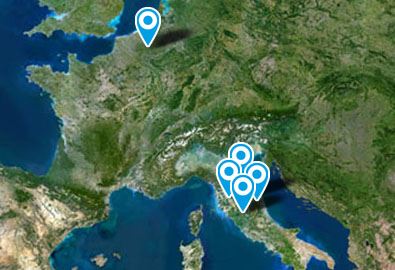 Extension of the network of branches (Città di Castello, Perugia, Civitanova Marche, Anversa - Belgium)
Opening of the new logistics center in Rho (Milan)
Air & Ocean service is launched
Opening of the office branch in Seville (Spain)
Beginning of service towards Maghreb and opening of branch office in Tanger (Morocco)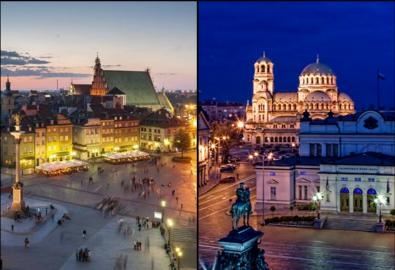 First branch offices in Warsaw (Poland) and in Sofia (Bulgaria)
Opening of the new Logistics center in Padova
Opening of the new branches in Kundl (Austria) and Gijon (Spain)
Inauguration of the Ottobiano logistic center (Pavia)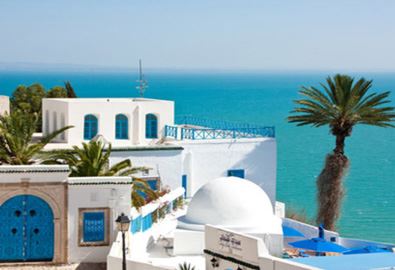 Second North-African branch office in Rades (Tunisia)
Integration of Gondrand brand operations – Moves, Art, Fairs
Opening of the new Logistics Center in Bologna
Opening of the FERCAM Lojistik ve Nakliyat Limited Sirketi in Istanbul
"Landbridge" – intermodal land service between Europe and China
Opening of the new branches in Lucca and Reggio Emilia and doubling of the logistics centre in Bologna
Integration of Artoni business branch
Opening of the branch offices in Tirana and Saint Nazaire
Joint Venture with our Israelian partner Isline
Acquisition of the Maimex business branch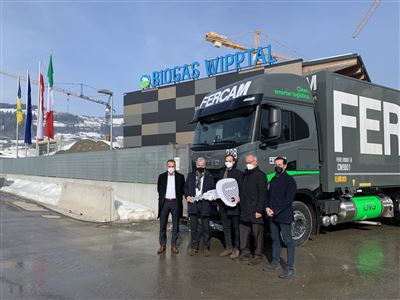 BIOGAS WIPPTAL Corporate participation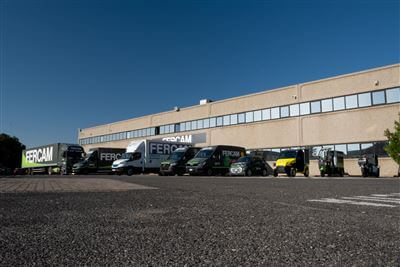 Start Emission Free Project